BENEFITS OF OUR SERVICES


KENWOODS PARKING GARAGE
STRUCTURAL PRESERVATION AND
APPEARANCE IMPROVEMENT PROGRAM
• Increases your parking garage's return on investment
• Extends the life expectancy of the structure
• Reduces restoration costs
• Improves the appearance of the parking deck surfaces
• Decreases chloride and moisture intrusion
• Increases customer goodwill and decreases liability exposure
• Effectively removes oil deposits, tire rubber and other contaminants
• Opens up concrete pores to allow maximum penetration of concrete sealers
STRUCTURAL RESTORATION SERVICES
• Penetrating concrete sealers and traffic membrane systems
• Membrane coating removal
• Concrete crack and seal repair, caulking, injection systems
• Concrete restoration
(partial depth, full depth, overhead and vertical surface repair)
• Expansion joint systems
• Beams
• Waterblasting to 15,000 PSI at up to 74 gallons per minute
• Shotblasting
• Blastrac services


Final results of hydroblasting:
concrete parking deck surfaces,
the differance is extraordinary.
Before and After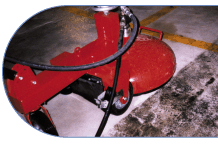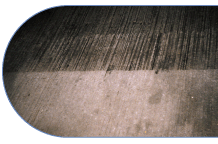 PARKING GARAGES COST MILLIONS:
Why not maintain them?
Each year parking garages are subject to extreme wear and tear. Hundreds or thousands of vehicles enter and leave every day. Today, experienced parking facility management professionals choose a pro-active, properly designed and comprehensive preventive maintenance program. They thereby maximize the safety, structural integrity and longevity of their parking structures.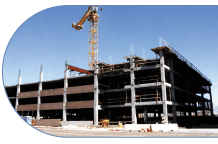 YOUR PARKING GARAGE
A reflection of your organization
First impressions are always important and in many situations the first contact your customer has with your organization is with your parking facilities. Providing customers with a clean, safe, well-maintained facility, free of falling concrete, potholes, exposed rebar and tripping hazards instills confidence and credibility in your organization.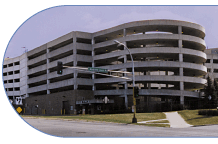 LIMITING YOUR LIABILITY
Legal authorities are holding owners and managers responsible for providing a reasonable standard of care where maintenance issues are concerned. Bodily injury liability cases are often the result of dark, oily, dirty, slippery floors and parking decks with spalling, delaminations, exposed rebar and potholes.